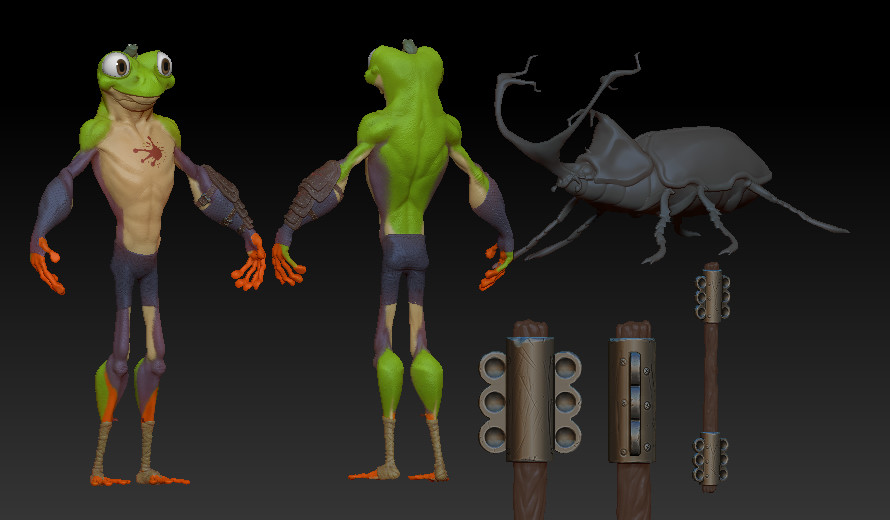 Hi!! Last stream results!!
Just doing some polypaint on the skiin, and going ahead for the little frog and the the beetle! Hope you like how is turning out!
If you want to follow the process, you can do it in twitch, and sculpt along with me: https://www.twitch.tv/alexaznar (or clicking the image)
See ya!